May 16th, 2009
Leo Fusion Camp was the first best camp I have been to. It was also the reason why I joined Leo Club. I'm a little behind times cause it was hosted in December, 2008. I'm a procrastinating whorexzxz.
Anyway, it was my first time being a GL. Joseph was my partner(: First day was @ Pasir Ris Park! Been there since 8.30am, I think. Daddy fetched Sophie, Jeff and I there :D
At 9am, all the campers started rushing in. All except mine lah. I was so disappointed cause my group had the least number of people. Berlah. But we had the most fun!
Ice-breaking Games!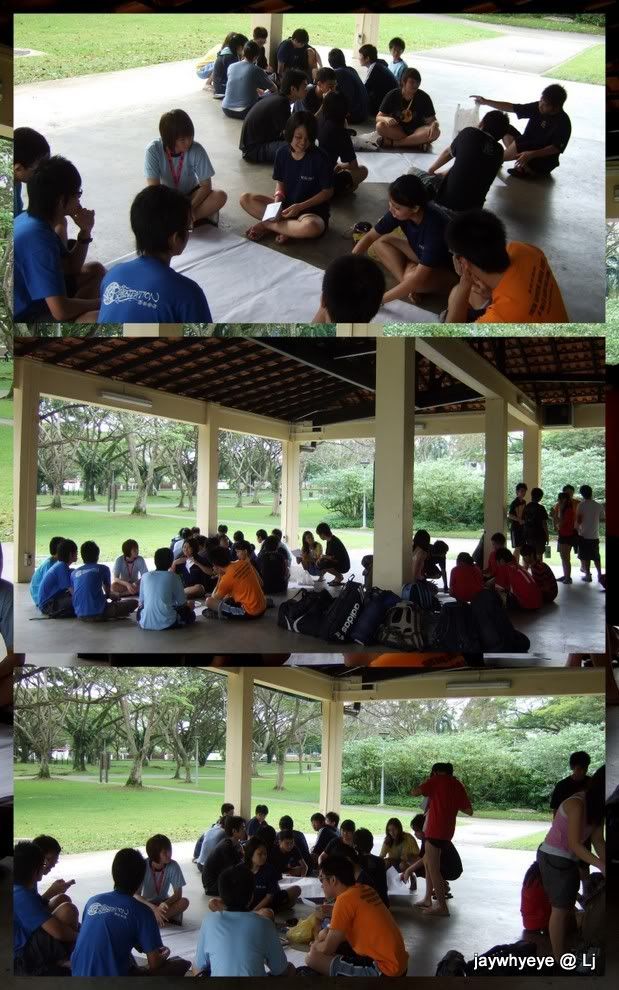 Blue: Freedom!
Red: Name too long and weird to recall.
No colour: Transparent!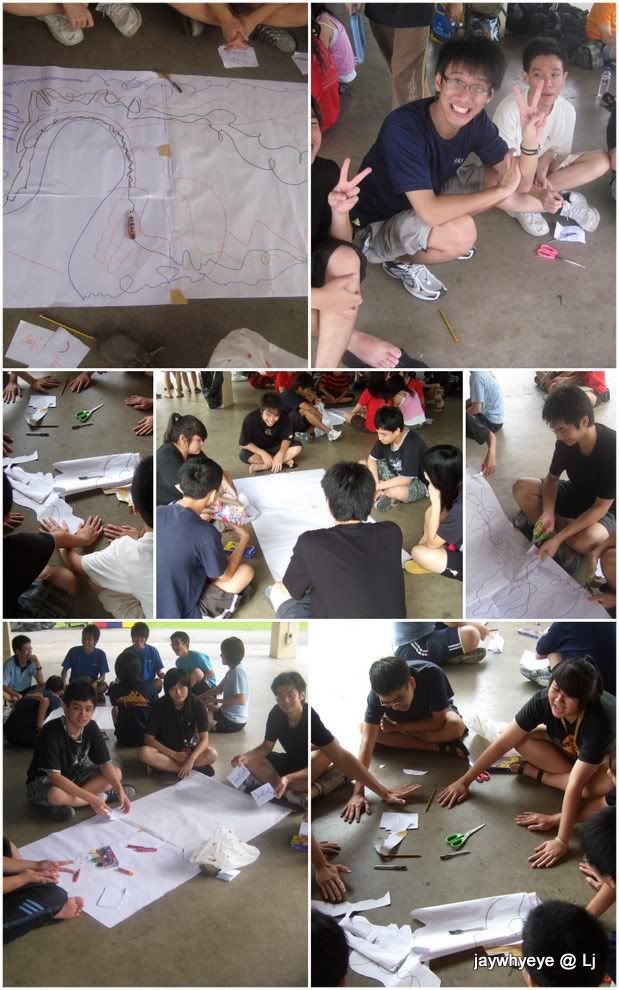 MY GROUP!!!
Black: Hei Zai / Blackies / Black Ribbon :D
Had mass bonding after the indiv-group's bonding.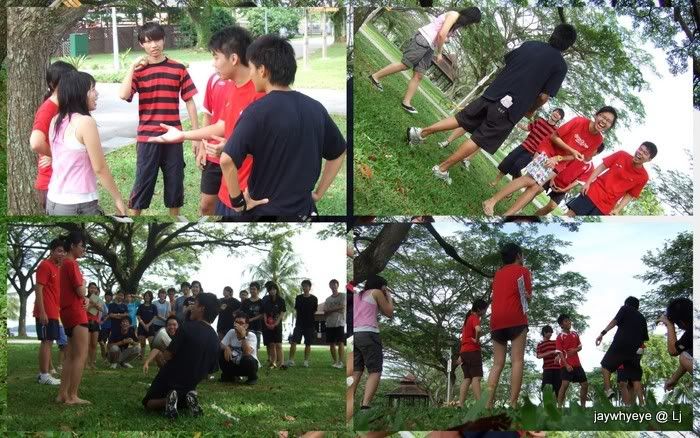 Telematch: Captain's Ball!
All sweaty and pumped up, we had to build our own tents.
While they were working so hard, Sophie and I were totally slacking.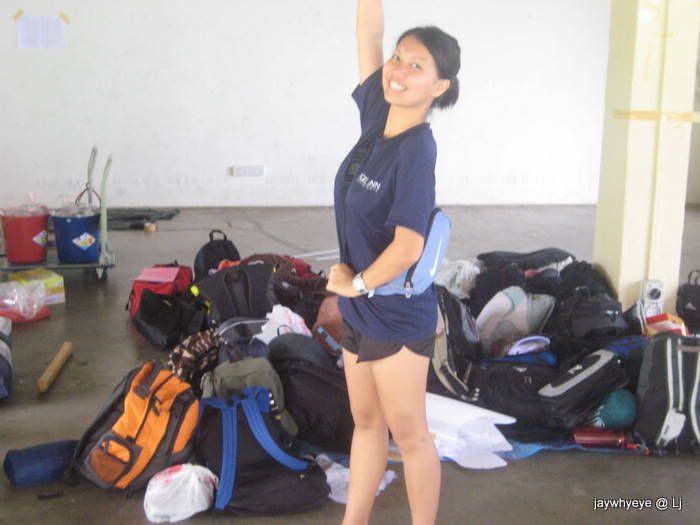 My group members (left to right): Zhihao, Hudson (HupSong), ChenRong, and Jenny (JenKiat)!
Joseph was playing somewhere. Haha.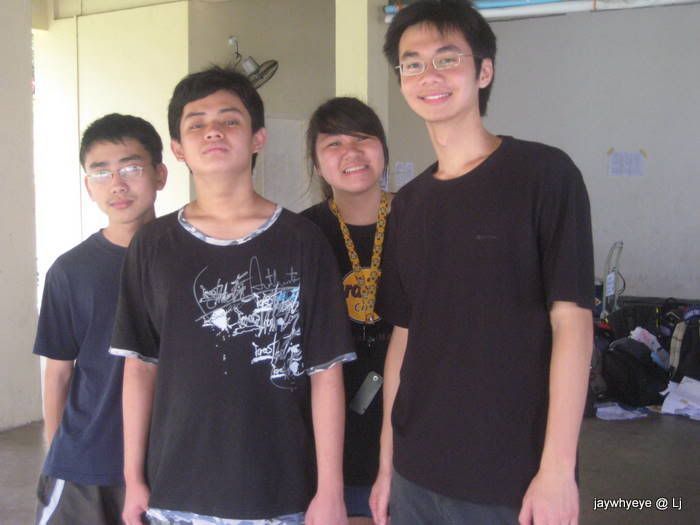 My group's guys and I!
Lunch after!
Omg, best camp food ever! Hahaha.
There's Jojo (Joseph)!
Games stations after the meal.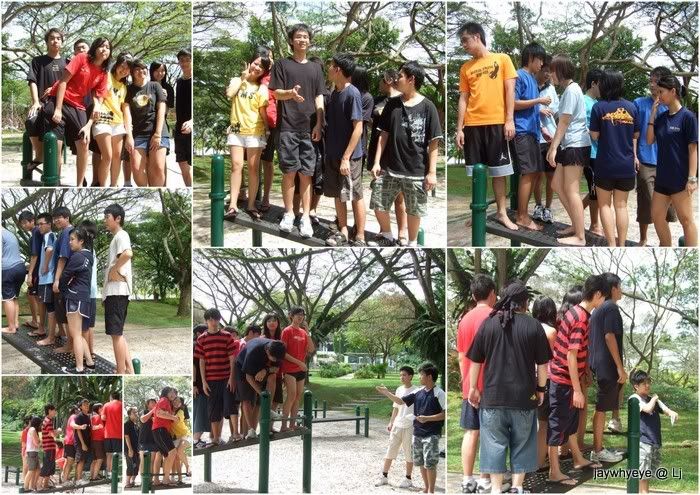 HAHAHA. I hated the games stations. It's like they designed it to make me malu.
Made our group kite! Boringgggggg.
But trying out the kite was funnnnnn.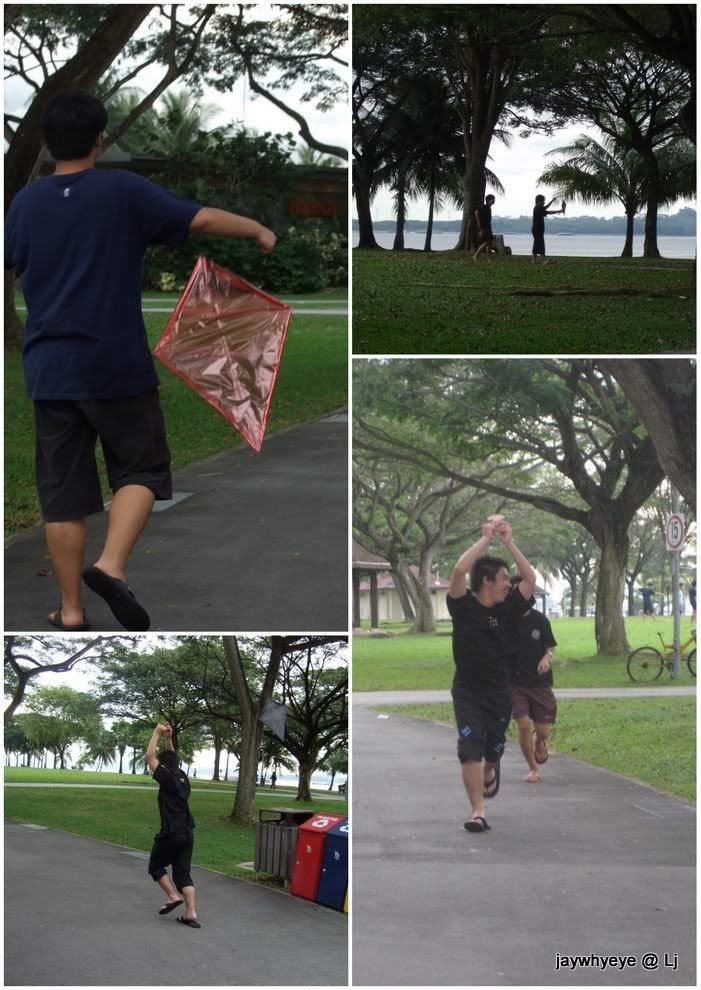 Finally a complete group photo.
Chenrong, me, Zhihao, Hudson, Joseph and JenKiat.
We had BBQ for dinner time. Another time for group bonding.
Committee's pit.
Red's pit.
Freedom's pit.
Transparent's pit.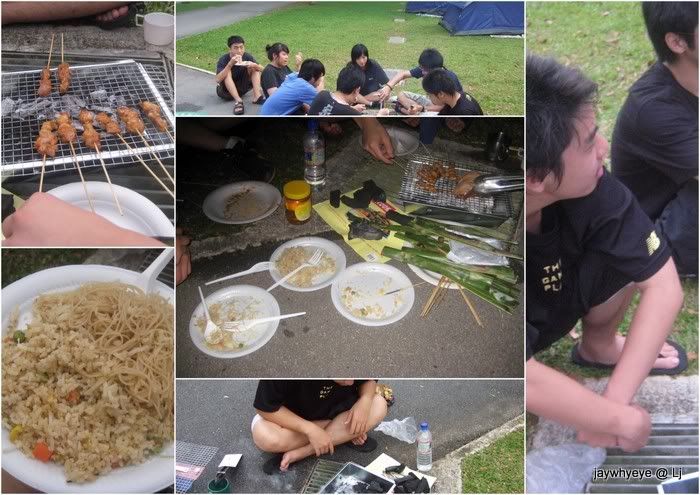 Hei Zai's pit!
Favourite Shot:
Joseph always smiles like he's damn happy. Haha.
Later in the night, we had night walk. Had to wait effing long before it was my turn. Paired with TeoHuei :D
Do you want toads, mealworms or fishes?
For the night, slept in the open with Sophie on my left and Wilson on my right. The campers slept in the tents.
Woke up to stray cats at my leg. Chillllllll.
Pack up!
Had a fun morning workout!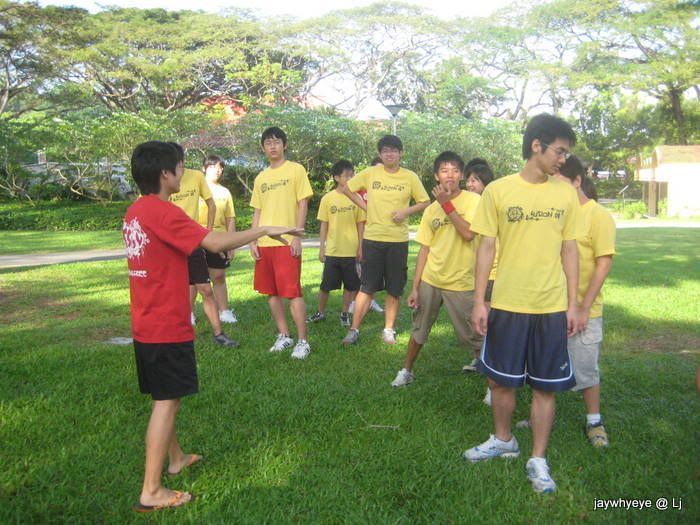 Then the groups took off for Amazing Race.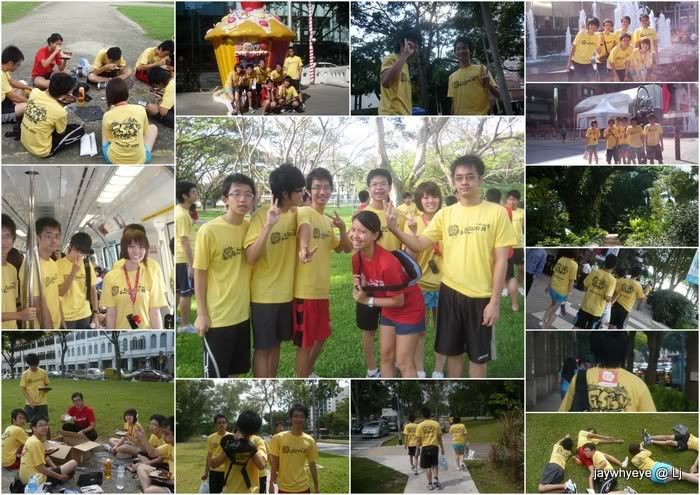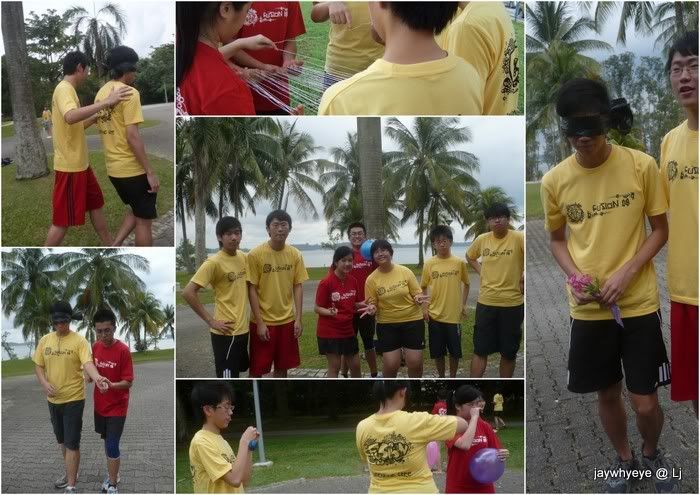 My group was the last to reach the final destination: Ngee Ann. No worries, we had a lot of fun. Got to know quite a few things about each other. Isn't that the most important?
First thing when we reached NgeeAnn was to get in into The Loft.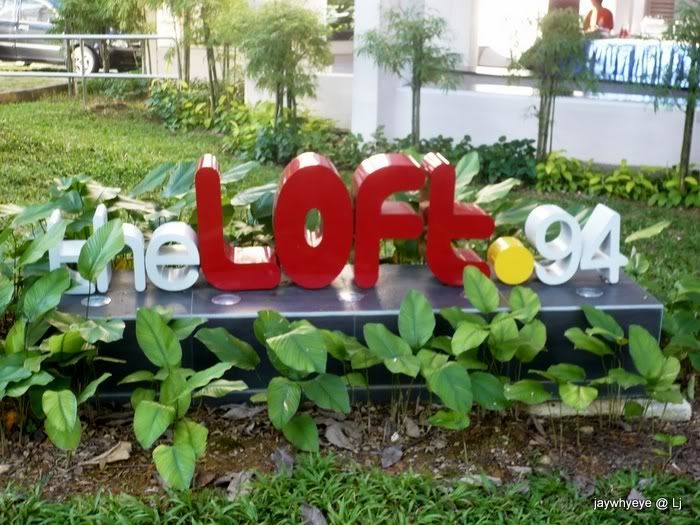 Huei and Sherm.
A little washup (no baths) and rest, we are off to go!
Performance night! The Hei Zais thought up of something very good for our skit. Hahaha. Planning @ the playground.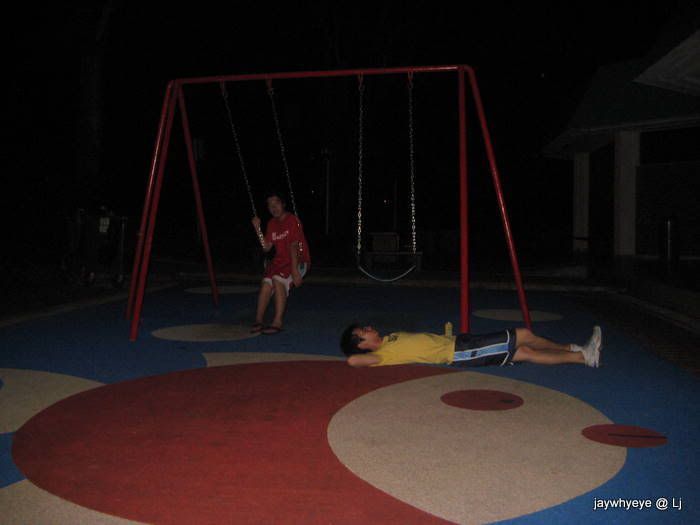 Laughed ALOT during the planning. One of the funniest times.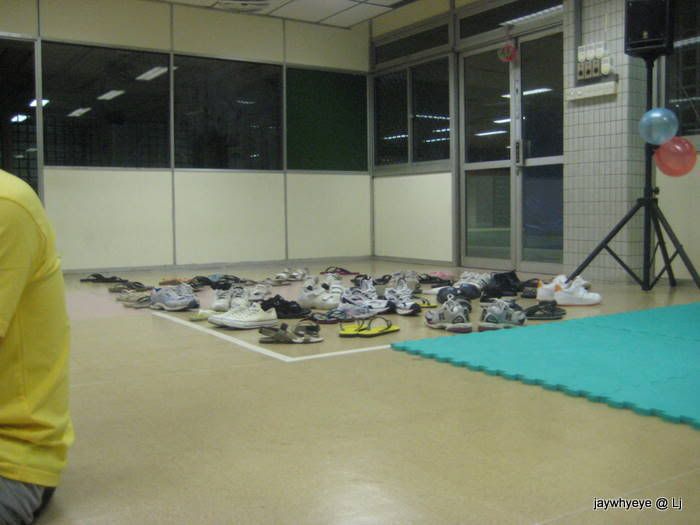 Jenny. HAHAHAHA.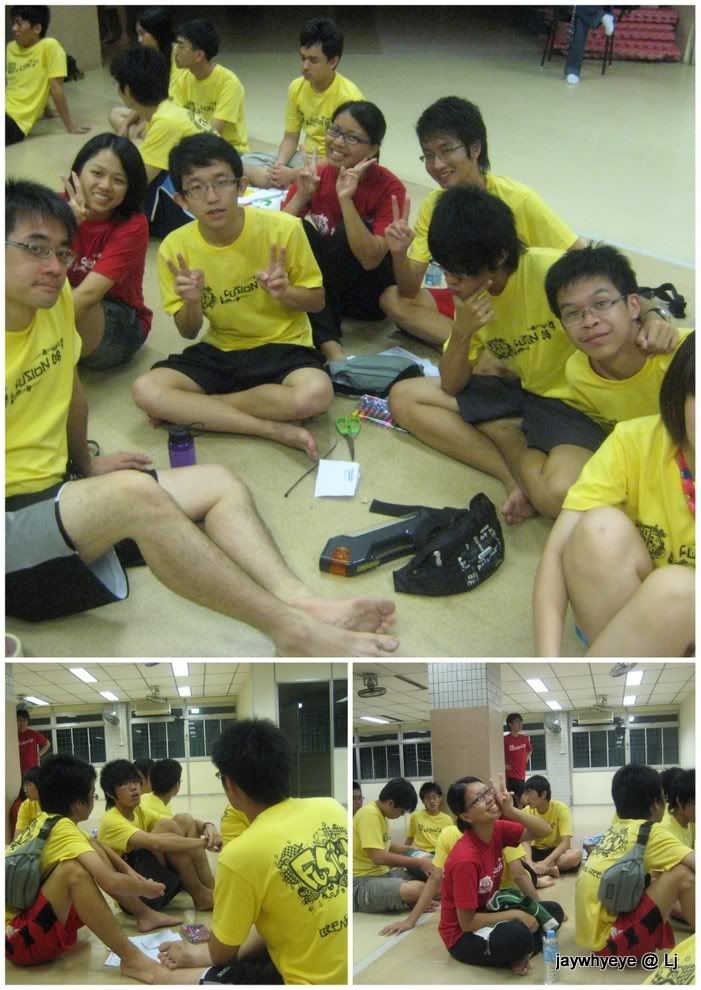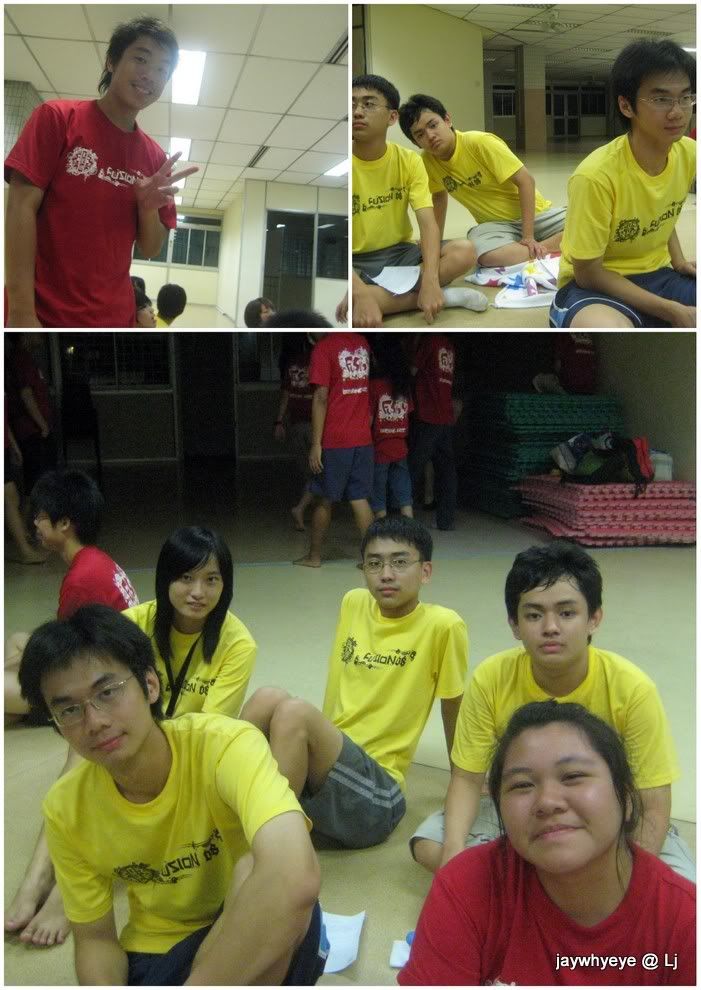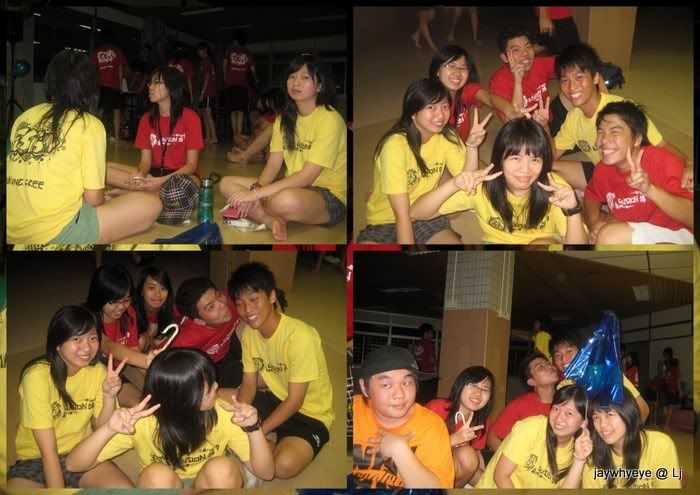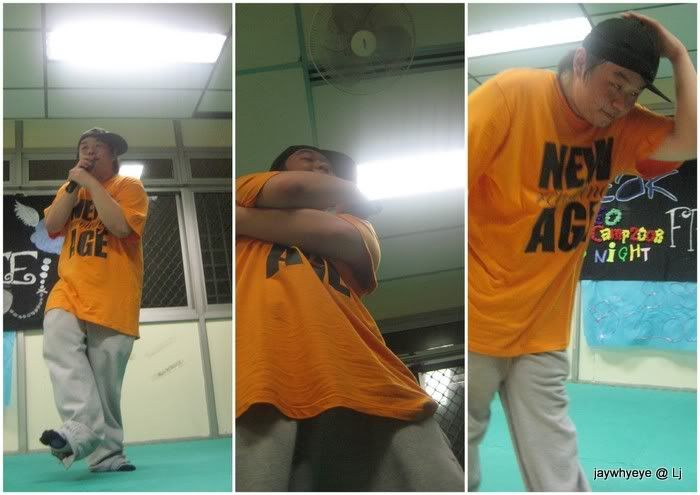 MC for the night, Fabian! One of my favourite people in NgeeAnn(:
Too bad he graduated.
After a mega dance-off, we walked back to the loft. Sleeeeeeep till morning.
Breakfast time.
My bad.
Last day's games then prize-giving then go home.
We had 2 subsequent gatherings after the camp! How united are we?
Feelin':

sleepy
Evan introduced me to this fab singer, Jay Brannan. Youtube him!
Meanwhile, I'm still crushing on James Morrison! Hottest songs. Fuck off, Nelly Furtado.
I'm clearing overdue entries like spring cleaning. So I'm blogging about New Year's Eve (31/12/08) @ 3.30am. Siao ping pong.
Sophie and Joanne came over my house for steamboat, waiting for 2009 to knock on the door.
Ate with my brother &father. Haha.
A round of Game of Life, a few rounds of snacks.
Got too bored with the game, cause I came in second. Joanne was first, I think.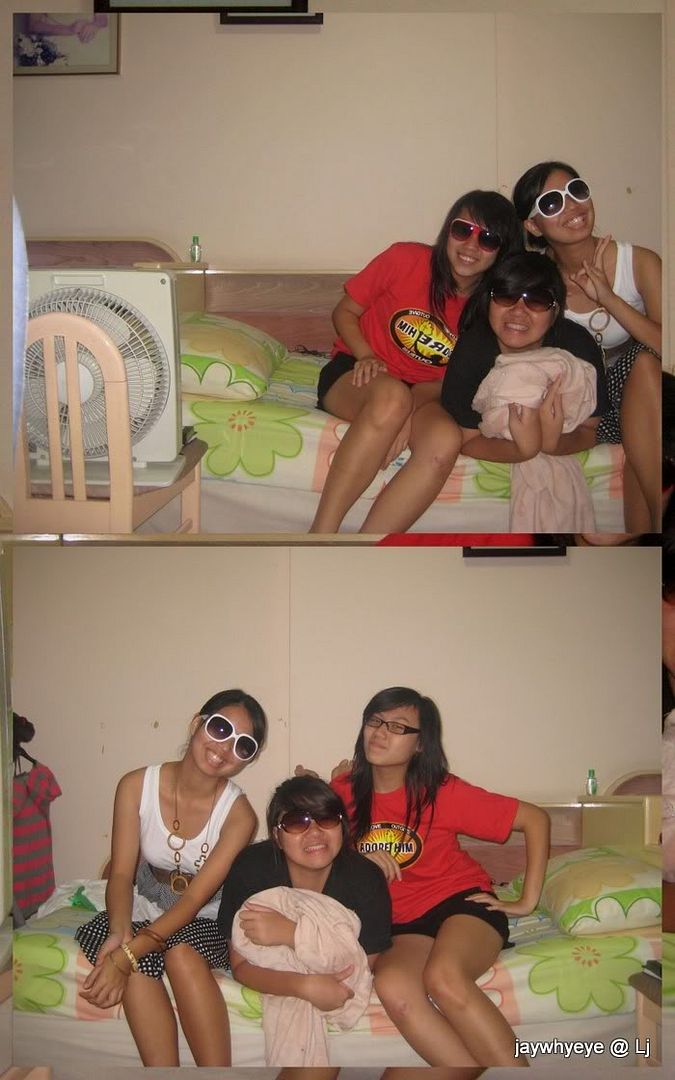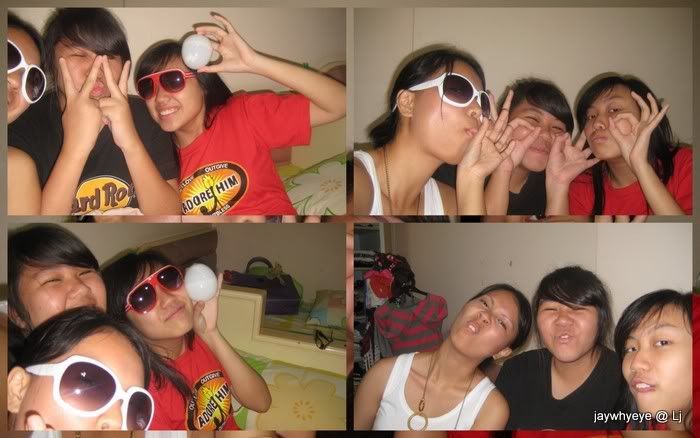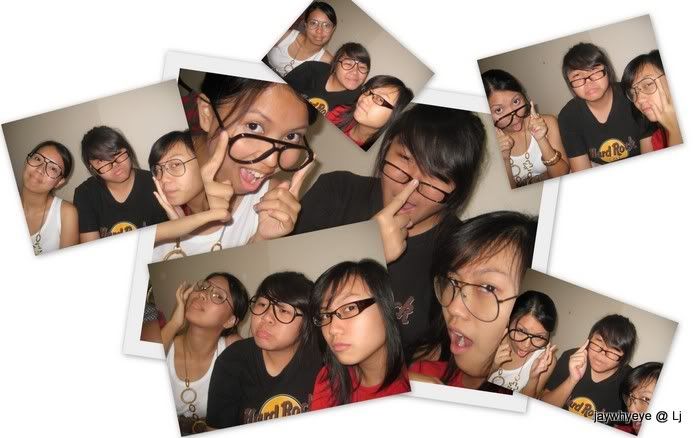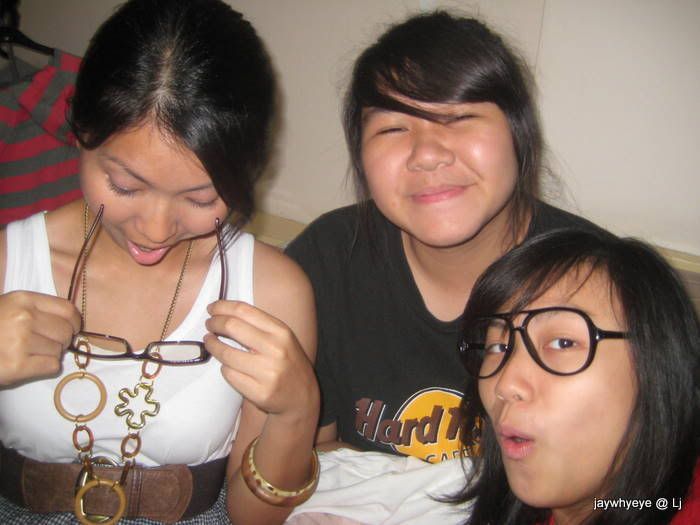 We did what girls do. The typicality. Try out clothes.
Favourite Shot of the Day:
Only because I look skinny. 100% photoshop-free.
Guess it's the dress.
Feelin':

amused