May 25th, 2009

Made a date with the gynae doctor, only to realize I can't squeeze it in anywhere. This is how packed my schedule is for this week. And there's no school (elearning). Where did all these come from? I'm happy because I won't be wasting my time away, but I'm worried as well? Can I really do all that in a week?

I know people always say "I'm very busy" but actually, they probably just have one event each for 4 days and 3 days are for resting and stoning. That's their idea of busy? Scoffs.

My kind of busy is marked in black and white. I didn't even realize I was that occupied until I flipped through my diary (YES, I KEEP ONE NOW). Of course, it factors in studying for tests, one day for assignment and 4-hour sleep. So basically, my life starts from 10am and ends at 11pm every single day.

Let's not waste time blogging.

P/s: Going to the gynae cause I haven't had my period for 6 months. My mum thinks it has only been 2 months.
Feelin':

content
It has been sometime since I last went ice-skating. I think I was in still in secondary school? Sophie, Evan, Joanne and I tried out the Kallang rink during the holidays, since JE's closed.
Sophie is a falling machine. Hahaha. She can skate, but she just kept falling because of her clumsiness and courage (kept trying new stunts). Aiyah, everyone fell down that day except me. Haha. I almost never fall down when I go skate, unless I get pushed. Cause I'm too chicken to try new stuff.
Favourite Shots of The Day: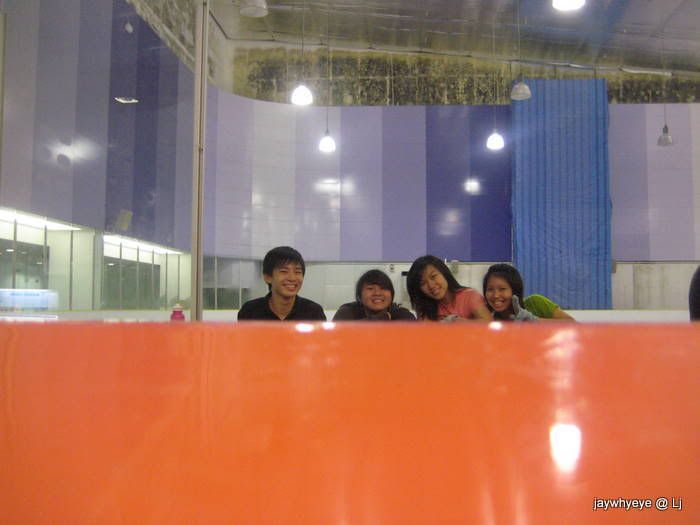 I hurt my finger very badly during the skating. Cause I didn't know how to brake and just kept banging against the barrier. The very awesome me used my finger to cushion the collision.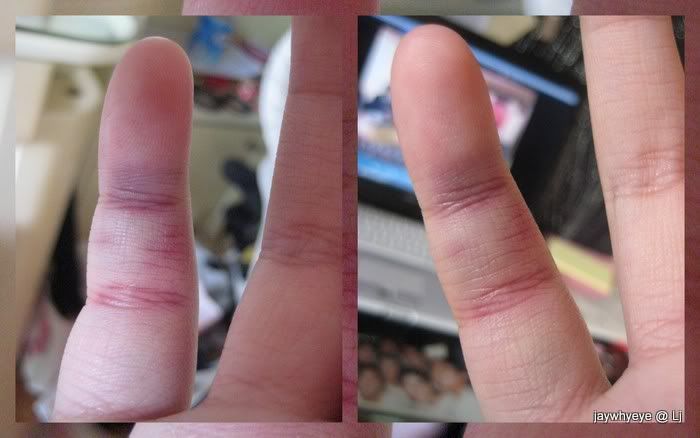 Bloated is an understatement.
Another incident where I hurt my finger.
Cut a very deep flap while making props. This is taken like 2 days after the accident. I was very scared lah. Luckily daddy was at home.
Before moving house. Joanne accompanied me to scout for potential furniture.
Sorting pictures now. Will blog soon.