It has been sometime since I last went ice-skating. I think I was in still in secondary school? Sophie, Evan, Joanne and I tried out the Kallang rink during the holidays, since JE's closed.
Sophie is a falling machine. Hahaha. She can skate, but she just kept falling because of her clumsiness and courage (kept trying new stunts). Aiyah, everyone fell down that day except me. Haha. I almost never fall down when I go skate, unless I get pushed. Cause I'm too chicken to try new stuff.
Favourite Shots of The Day: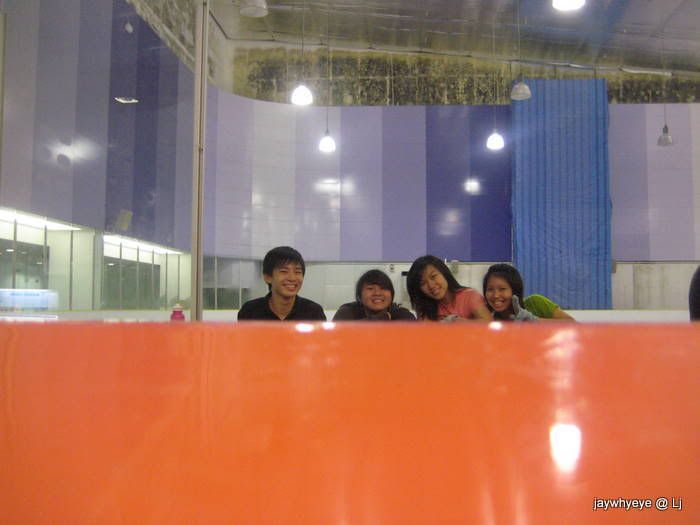 I hurt my finger very badly during the skating. Cause I didn't know how to brake and just kept banging against the barrier. The very awesome me used my finger to cushion the collision.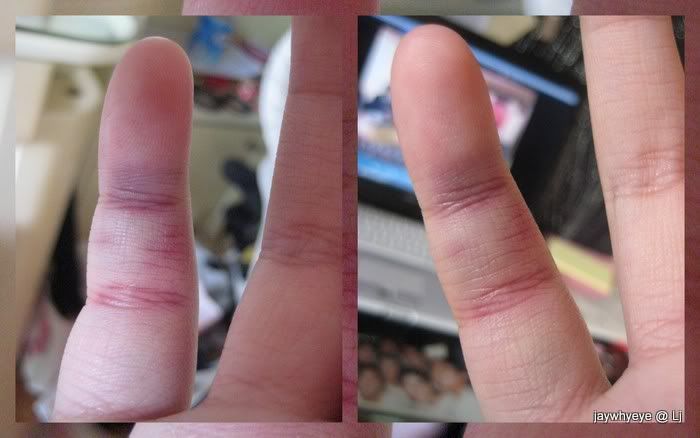 Bloated is an understatement.
Another incident where I hurt my finger.
Cut a very deep flap while making props. This is taken like 2 days after the accident. I was very scared lah. Luckily daddy was at home.
Before moving house. Joanne accompanied me to scout for potential furniture.
Sorting pictures now. Will blog soon.