Posted the pictures of my new room on fb. I'm very proud of my room cause I single-handedly decorated it. From the furniture to the wall colour to the ornaments. In case you don't know, my room has 4 colours! Pink, blue, green and purple.
This is what you'll see when you're outside.
I made the key hanger! Picked out the door knob @ Plaza Singapura.
My room is very small. When I first saw it, I hated it alot. Cause my previous room is more than 2 times its size! I had to throw away alot of things during the moving. But now, I couldn't have asked for a better room. Without the size, it won't be so cozy.
First thing you'll see when you step in my room is my 88 pairs of earrings. Impulsive shopper.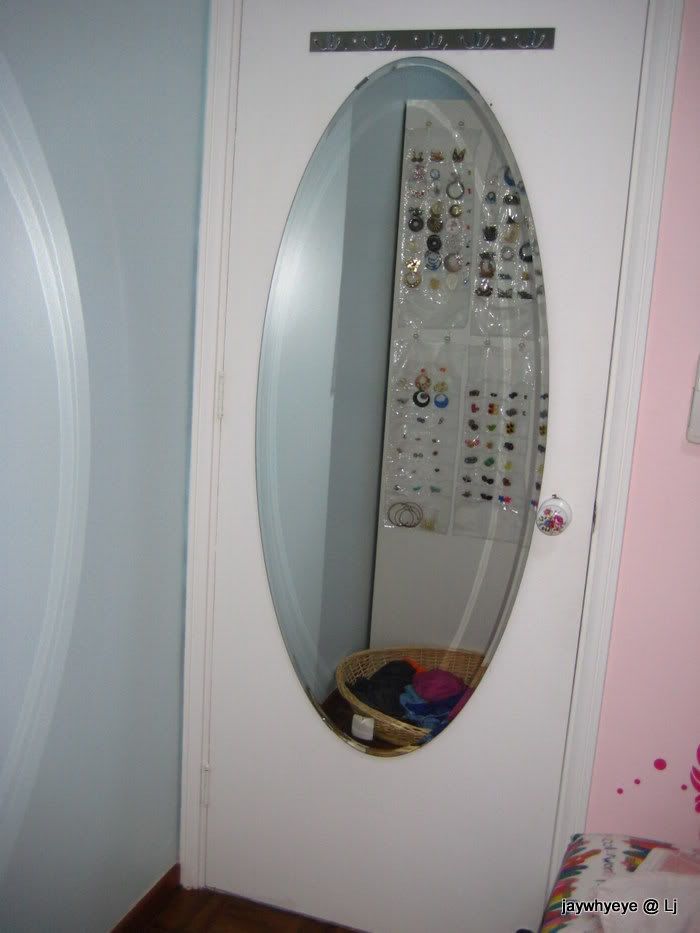 Full length mirror from Ikea.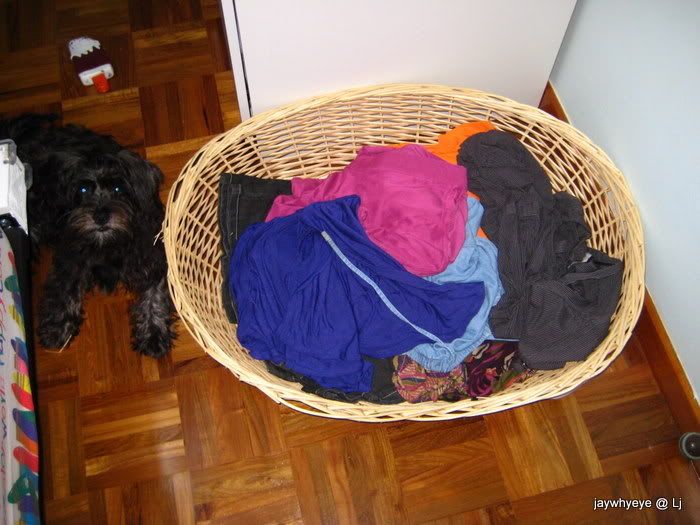 Scary-kpo YY plus her bed.
I only saw this bed after buying one @ Harvey Norman. So Mummy surprised me by buying this one and giving up the deposit for the other. I love lacquer wood cause it feels so royal.
About the nicest thing in my room. Painstakingly pasted one by one.
Did the collage board for one whole hour. From painting the board black, to picking pictures, to cutting photographs, to arranging them, to pinning them up.
My accessories drawer.
And in it is...
Tadaaaaaaaaah~ I arranged them for very long. I now proudly own 58 bangles/wristlets, 36 necklaces, 22 headwear, 21 rings, 14 pairs of eyewear, and who-knows-how-many hair accessories.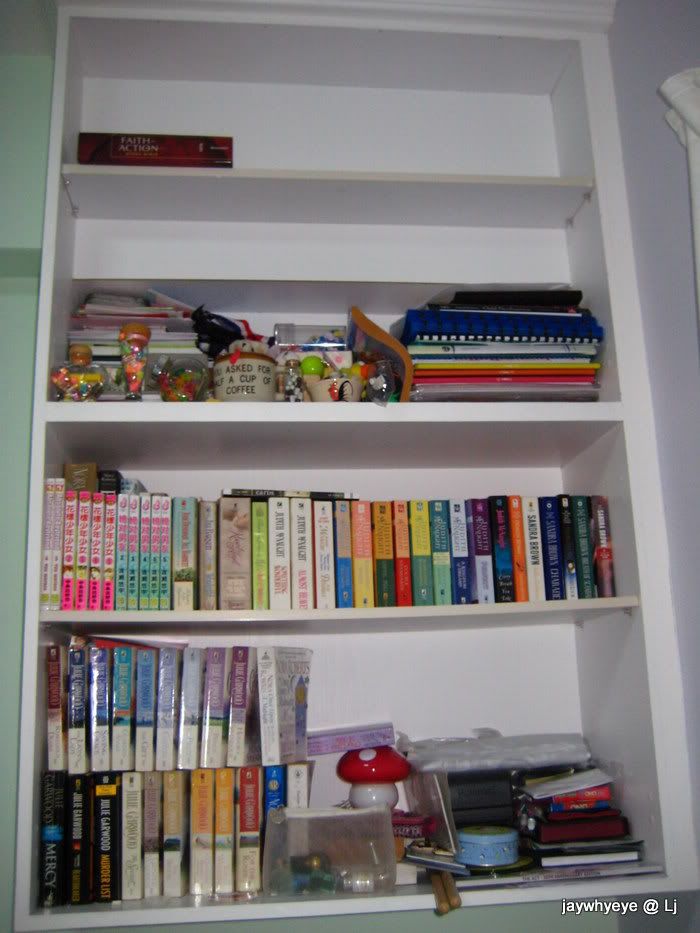 Wall-mounted shelf.
Top shelf: Bible (I live by the "Every room must have a bible" upbringing).
Second shelf: Presents, cards, souveniers, old files.
Third shelf: Storybooks, comics
Fourth shelf: Storybooks, items I constantly need.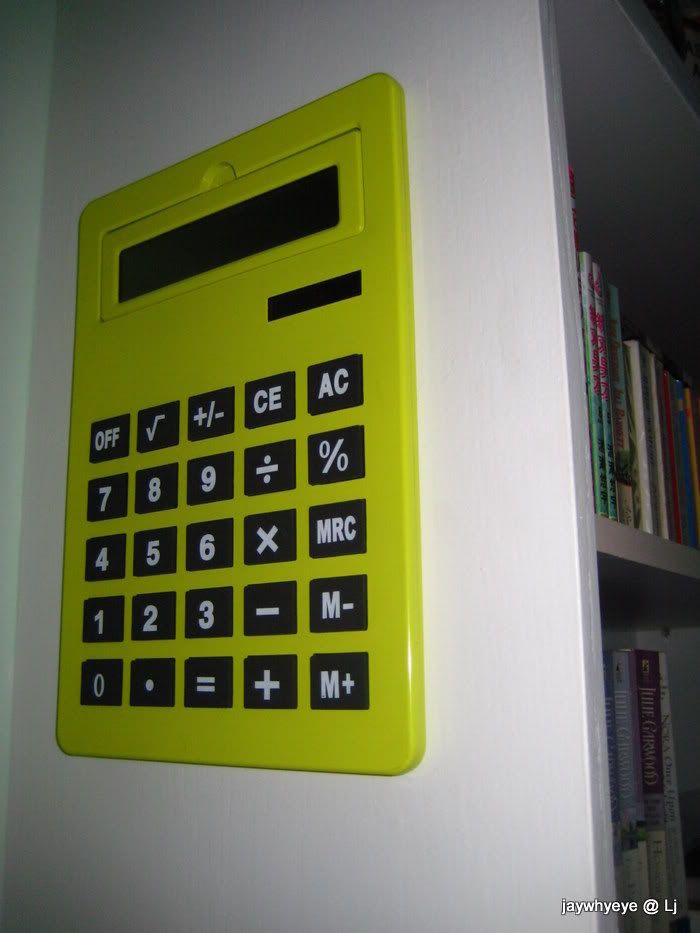 Glued this BIGGGGG calculator to the shelf. From Rena, two years ago and still working.
My table is huge. Can fit 8 of my laptops? Best when I'm doing my art stuff.
The four favourite things on my table.
Hand-painted pen holder, princessy handphone holder, handbag-photoframe (clique), ice-cream man coin bank (almost filled).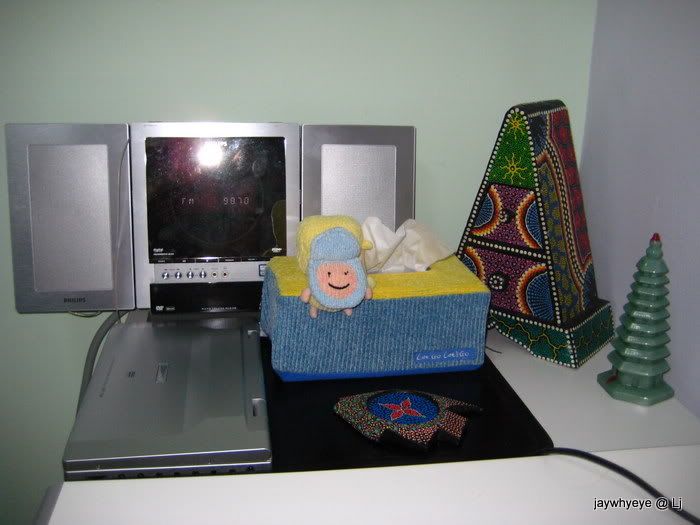 By the side of my table.
Radio/cd player/usb player, portable dvd player, tissue box, handmade drawer and coaster (from Seremban). The pagoda is for fengshui.
A shelf (assembled by yours truly), dedicated entirely to my art materials.
On the other side of the room is my 4-door wardrobe. Nothing interesting about it.
Don't you just love my room?