Joanne had her 19th birthday in April and it was the first time we celebrated with her. We didn't do so last year, cause we weren't a clique yet. Evan, Sophie and I went to JP the day before to get her present and cake. Sophie left before we got the cake.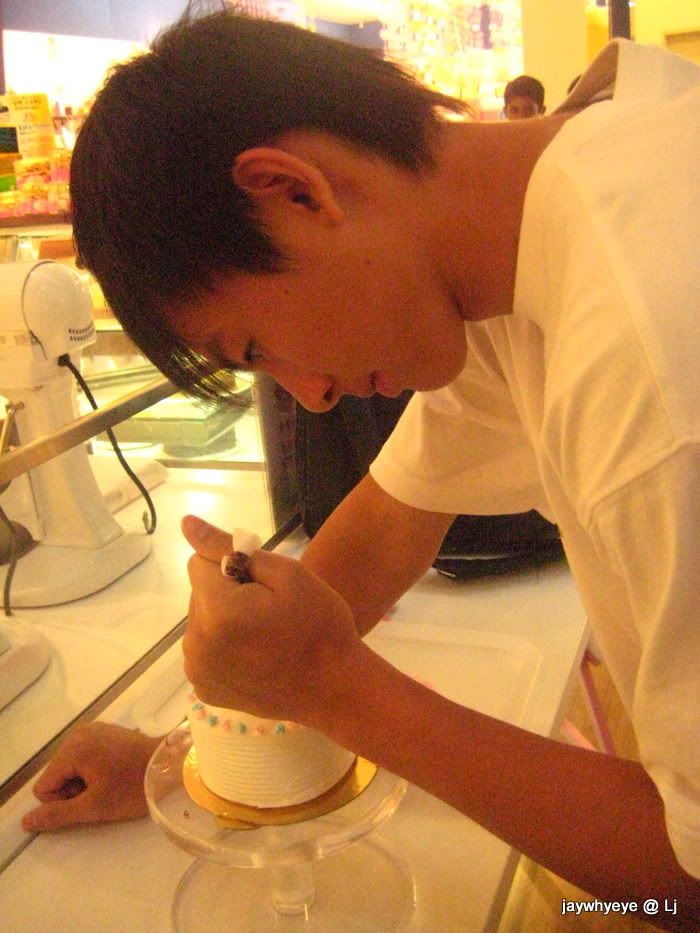 Evan decorating it. HE ONLY DID ONE LETTER CAUSE I WAS TOO AFRAID TO TRUST HIM. Hahahaha. I scared he screwed it up ah. But he did well.....for the one letter. Haha.
The bra's an inside joke. Shan't reveal it.
We went to her house the next day, like 8AM!? It was crazy. I was the earliest. THE NEHNEH POKS WERE ALL LATE. Tsk. To think I still took public transport.
The completed cake. Jo Man because Joanne acts like a man. Haha.
I have this video of Joanne acting SUPER weird, but I'm just too damn lazy to upload it onto Youtube :/ Her reaction to seeing us was ultraaaa funny. She can totally copyright it as her own style alr.
Shiokkkkkkkkk.
Sidetracking: Shots from MAYC's Twister. Don't ask me why we were playing Twister in class. You wouldn't understand.