I went Causeway Point twice in 2 weeks? Just to eat with Sophie and Evan. We had to travel all the way to WOODLANDS just because Evan had vouchers. It was ke-raaaaaaaaay-zeee. I've never even been to CWP my entire life.

First date: Seoul Garden.

I loveeeeeeeeeee Seoul Garden. It stinks, it's pricey, it's noisy, but me like.
Maybe it's our all-time favourite, GARLIC CHICKEN!!!
Okay, what's with the mega-loaded veggie?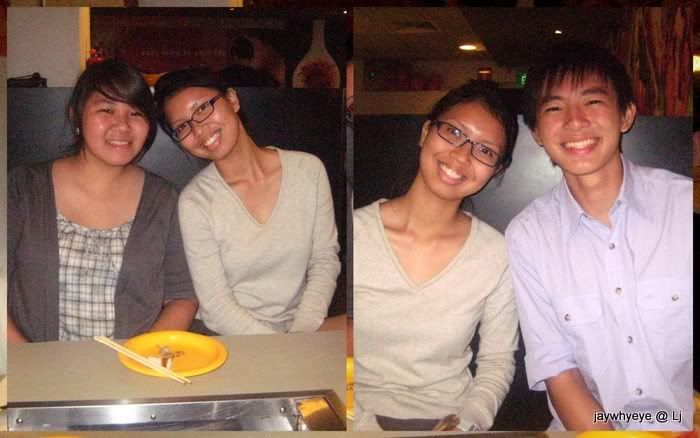 Sophie went back to school for stayover. Evan and I stayed back to chat. Had so much to talk about! All the way to midnight, and it's still not enough. Jidongxz. Now we know cross-heart secrets about each other. Haha. Swore to secrecy.
Second date: Breeks.
CWP again. Vouchers too.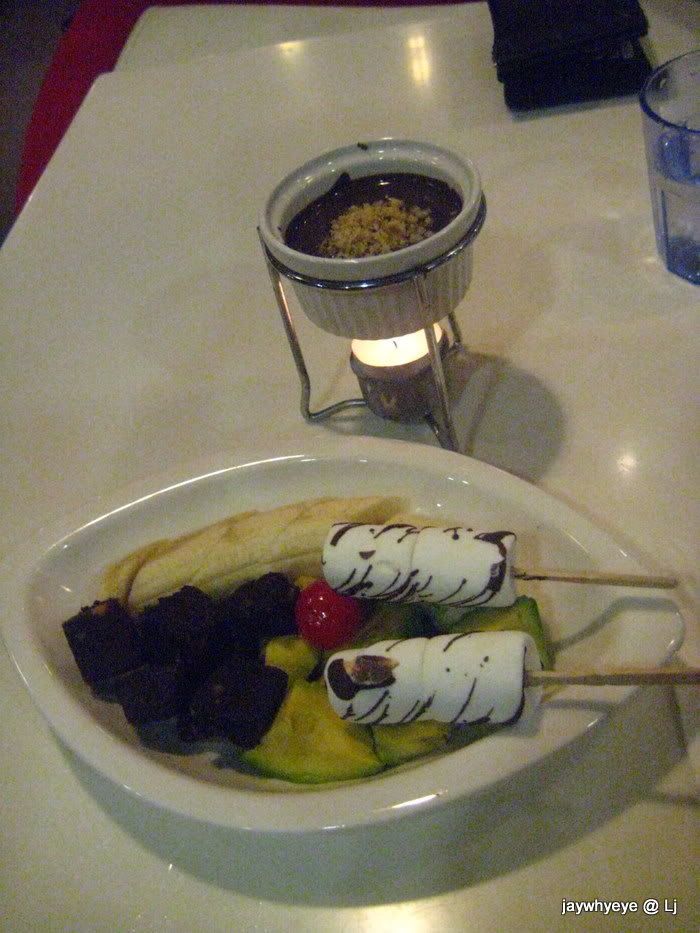 Sophie's fondue. Siao man, fondue for dinner. AVOCADO AHHHHHHHH.
Mushroom cheese baked potaaaaaaato.
The three of us shared a cab home and met the nicest uncle. We should seriously have more dinners like this, so that we can talk talk talk and talk.